Today we have another update to the Decembuary project for this year. The amazing work just continues to flow here!
Imperial Rebel Ork aka IRO has completed his impressive project of a converted Ogre/Ogor/Mournfang Stonehorn. Who's a hungry boy, then?
Alex from Leadbaloony has completed his custom Arkhan the Black. Amazing OSL on show here!
Ann from Ann's Imperium has continued to work on her (in)famous Foetid Bloat-Drone "Becky the Bloater". I'm loving that mottled green.
Tinpotrevolutionary 's Iron Eagles Space Marine Dreadnought has started to have the details filled in. The Brass really pops against the grey.
The 28th Scribe has updated on his progress with Grymdraig from Mierce Miniatures. The armour and skin are looking great here.
Archer from Dakka was involved from the challenge (presumably) from the start, but I couldn't find his pictures because post me a link if you're joining in a challenge I'm compiling, dammit. Ahem. A Necron Monolith in it's early stages (as of last posting, anyway)
And – oh yeah – me.
I've put the Forge World Daemon Prince to one side for the time being in order to concentrate on the metal Great Unclean One. I'll put up an actual update post of my own in the next day or three, but here's a current pic snapped a few minutes ago.
Like myself for most of this challenge, a few participants haven't posted an update since the last round-up, though I'm sure that painting continues feverishly behind the scenes. 😉
Thomas of High Times on the Eastern Fringe has been working on a Khorne Lord of Skulls.
Wudugast from Convert or Die has been working on a Skaven Screaming Bell as a worthy cap to his Year of the Rat project.
Ian Sturrock has started on a trio of Frost Giants from Bones III.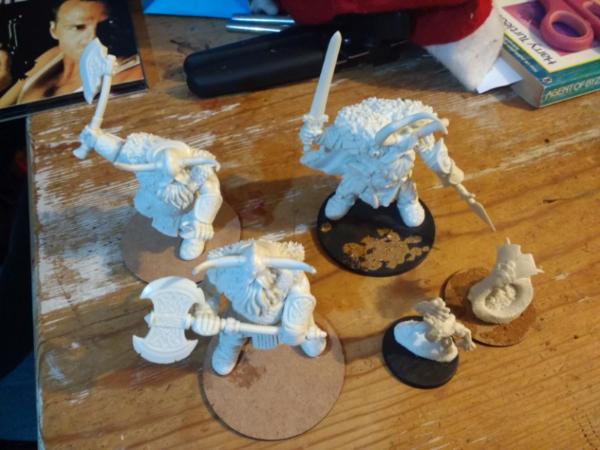 And the gallery of previously-completed work:
Davekay from Scent of a Gamer completed Reaper Miniatures' massive Bones model, Goremaw. Just don't put your hand too close when feeding…
Over on Dakka, Joshinjapan did an inspirational job on Great Cthulhu from Reaper Bones.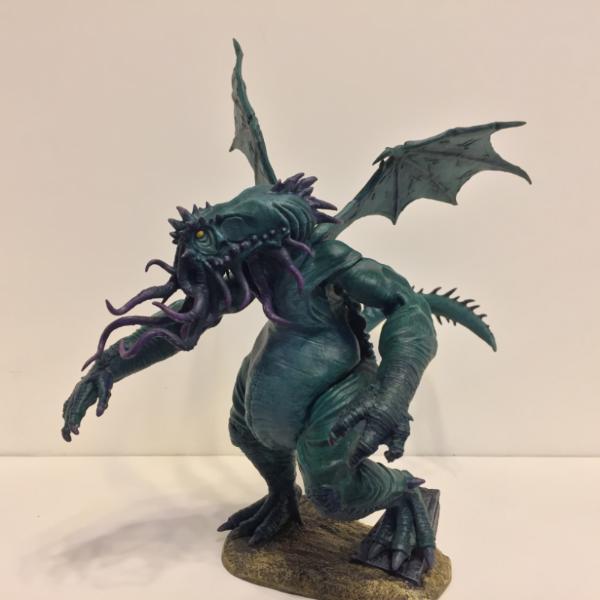 Zergsmasher smashed out Mortarion, who looks great.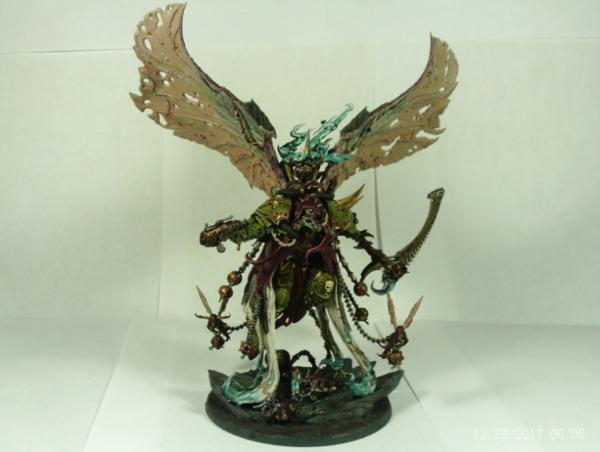 If all goes to plan, I'll do another round-up next weekend followed by a final wrap-up late next week.