It's been awhile since the last update on this shared challenge project, but here we are – better late than never!
Nothing at all new from me at this stage, though I still intend to complete the GUO and Daemon Prince, they've gotten bumped a little while I attempt to clear some space by finishing off some other figures. However, my own lack of progress has thankfully been eclipsed by a number of others out there int he community, so without any further ado…
Davekay from Scent of a Gamer has been working on Reaper Miniatures' massive Bones model, Goremaw. He's completed it, in fact!
Ann from Ann's Imperium has been Nurgling it up with a Foetid Bloat-Drone "Becky the Bloater"…
Ann also decided to ramp up the challenge by adding in a unit of Plague Drones and a Myphitic Blight-Hauler. She's also working on some Nurglings, but while they don't count towards the challenge, they do make for some good Nurglesque painting practice.
Alex from Leadbaloony has been working on his own version of Arkhan the Black, largely made from Grenadier Miniatures' Death Dragon.
Imperial Rebel Ork aka IRO is still working on a converted Ogre/Ogor/Mournfang Stonehorn.
The 28th Scribe is working on Grymdraig from Mierce Miniatures. I didn't even know about this one!
Wudugast from Convert or Die has been working on a Skaven Screaming Bell as a worthy cap to his Year of the Rat project. No reports yet on whether it'll be converted or there will be a Skaven sacrificed to appease the blog's name.. 😉
Tinpotrevolutionary has started a Space Marine Dreadnought for his Iron Eagle marines. Some lovely greyshading so far.
Over on Dakka, Joshinjapan has made some great strides, completely painting his Great Cthulhu from Reaper Bones.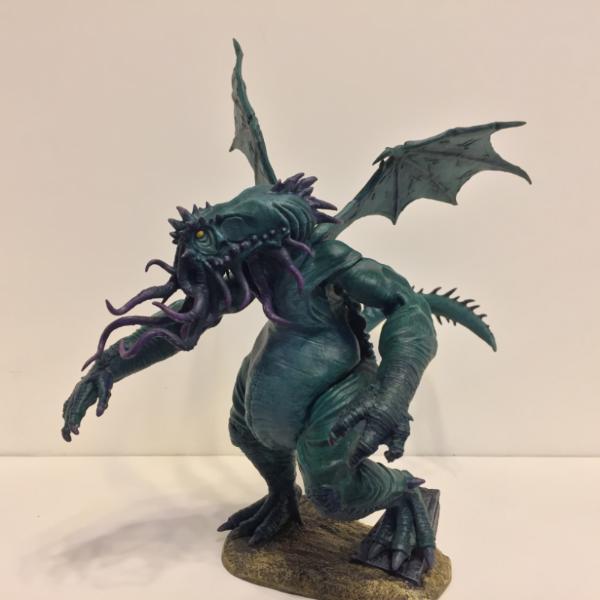 Ian Sturrock has started on a trio of Frost Giants from Bones III.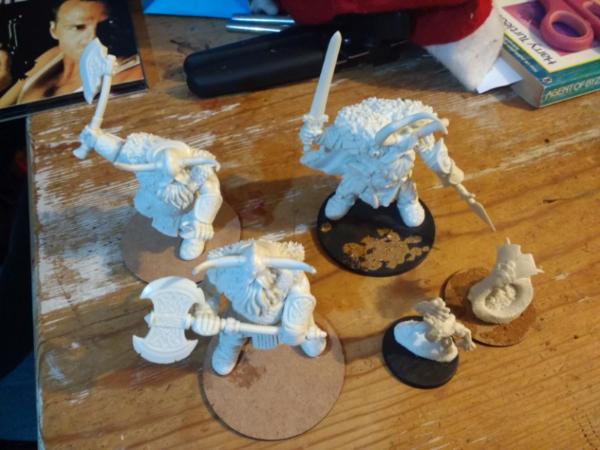 Zergsmasher has smashed out Mortarion, and an amazing job he's done of it, too. Especially with all that fiddly assembly!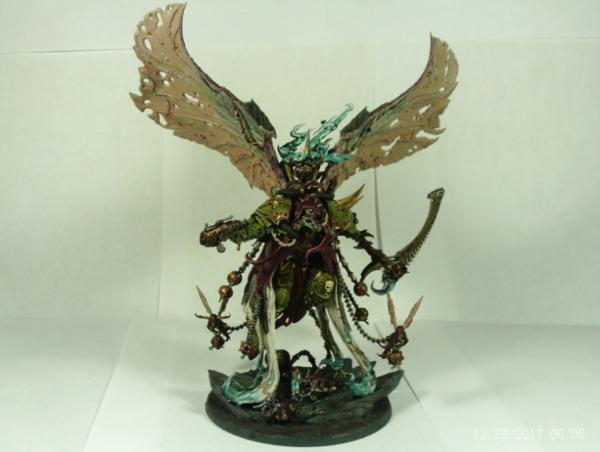 More than a little embarrassingly, I omitted Thomas of High Times on the Eastern Fringe's Khorne Lord of Skulls. Despite it being the most recent post I had looked at on my phone. And it still being up on the WordPress app on my phone when I checked it next. Derp!
As for myself, I've been doing a small bit of painting, barely any gaming (video or tabletop) and doing a mountain of cleaning the house. I'm still way behind on catching up with people's blogging from the last month, so if I've somehow missed anyone's Painting Decembuary posts, please do prompt me in the comments and also accept my apologies.